Southern Vietnam Photo Adventure with Neil Ta and Fred Wissink - January 22-26th, 2024
July 12, 2023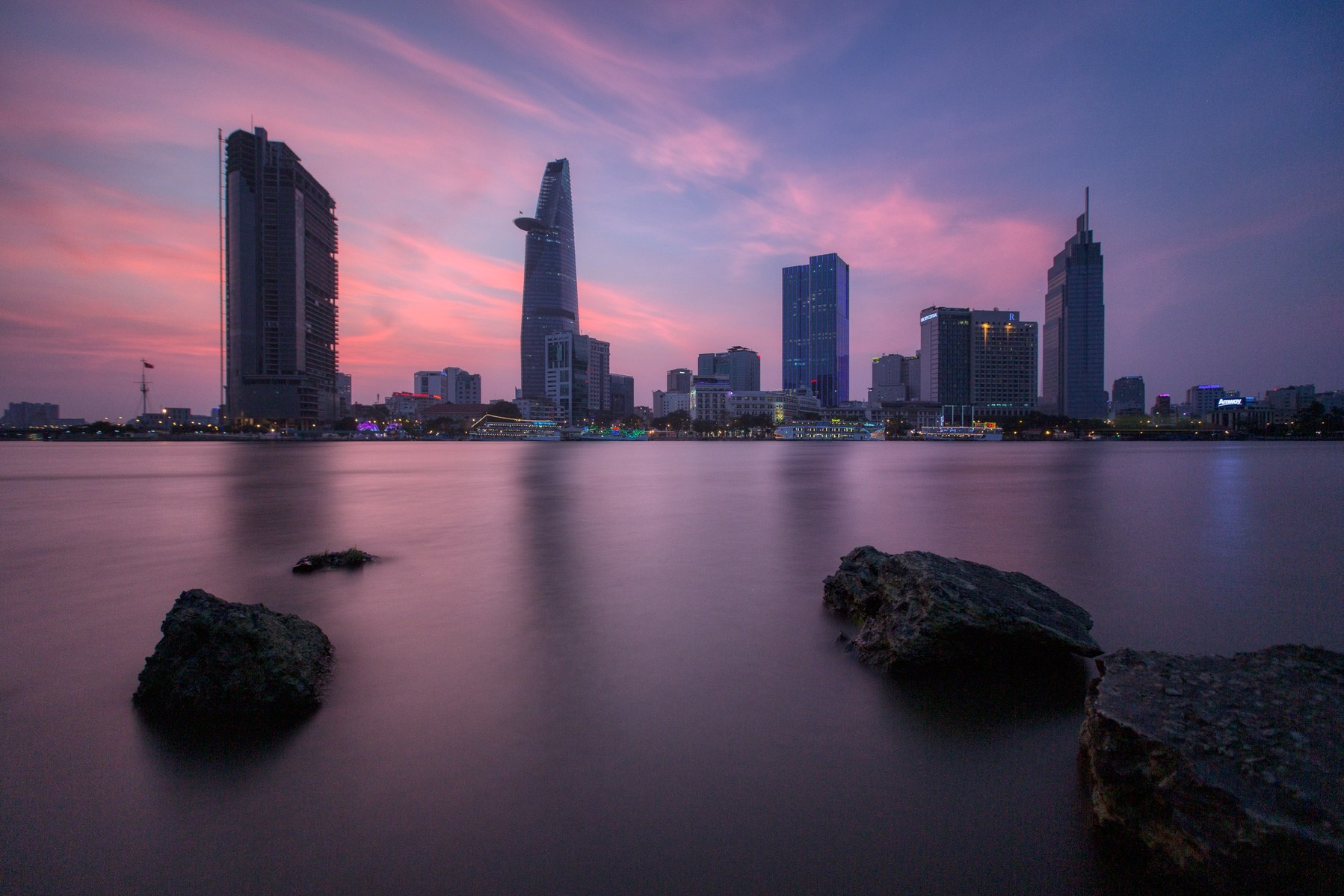 Explore the hustle and bustle of Ho Chi Minh City and escape to the tranquil Mekong Delta town of Sa Dec in this once-in-a-lifetime photography workshop hosted by renowned Canadian photographers Neil Ta and Fred Wissink. You'll get to experience and capture Vietnam's vibrant culture, delicious cuisine, colonial and modern architecture, and serene rural life.
During the 5-day photography workshop in South Vietnam, students will have the opportunity to learn and practice a variety of photography techniques, including street photography, portraiture, landscapes, cityscapes, and travel photography – culminating in a Vietnam photography project you will be proud to share to friends and family.

This workshop is an immersive and hands-on experience that will help students improve their technical skills and develop their artistic vision. Whether you're a beginner or an experienced photographer, this workshop offers a unique opportunity to explore the culture and landscapes of Vietnam through the lens of your camera.

This is more than a photography workshop! It's an unforgettable cultural and culinary experience that will leave you with a deeper understanding and appreciation of this fascinating country. From the delicious food to the rich cultural heritage, there's something for everyone to discover and enjoy!

Day 0:

After arriving and getting settled in Ho Chi Minh, the group will meet for an informal dinner at one of the city's most popular local restaurants.

Day 1:

We will explore the bustling streets of District 1 early in the morning, capturing the vibrant street life as the city awakens. Neil and Fred will be there every step of the way to give you helpful tips on improving your street photography, composition, and lighting techniques. In the evening, students will gather at a picturesque location to work on cityscape images as the day turns to night. We will then review our photos and discuss our experiences over dinner.

Day 2:

We will continue our exploration of Ho Chi Minh City, visiting off-the-beaten path Districts and lesser known neighborhoods. In the evening, we will attend a night market and practice capturing the colors and energy of the evening.
Day 3:

We will depart Ho Chi Minh City in the morning and travel to Sa Dec, a charming town in the Mekong Delta. Here, we will explore the local markets, capturing the daily life of the people living along the river. In the evening, we will have further group discussions as your photography project begins to take shape.

Day 4:

We will spend the day exploring the picturesque waterways of the Mekong Delta, capturing scenes of fishermen and farmers at work, and the vibrant colors of the floating markets. We will also visit a local temple and capture the spiritual side of Vietnam. In the evening, we will gather for a special dinner and continue to review our photos and discuss post-processing techniques. Students will take this time to finalize their project, which will be presented the following day.

Day 5:

We will return to Ho Chi Minh City, where we will spend the morning shooting in Chinatown, capturing the bustling markets and temples. In the afternoon, we will have a group discussion on photography as a storytelling tool, and each participant will present a photo essay of their work during the workshop. We will end the workshop with a farewell dinner and a celebration of our photography journey in Vietnam.

Workshop Information

Date: January 22nd to 26th, 2024 (Monday to Friday)

Tuition: 1,999 USD* (500 USD deposit)

Workshop capacity: 10 participants

Contact: Neil Ta / 416-904-9887 / neil@neilta.ca

*Cost is based on double occupancy and includes group meals, private transportation
This workshop is suitable for photographers of all levels, from
beginners to professionals, who are interested in exploring and
capturing the vibrant culture and landscapes of Vietnam. We look forward
to sharing our passion for photography with you on this exciting
journey! RESERVE YOUR SPOT TODAY!!!


Neil Ta is a Canadian photographer with deep roots in Vietnam, with
Chinese-Vietnamese heritage. He's lived in Ho Chi Minh City for a period
of time and has travelled throughout the country countless times over
the last 20 years. Neil has co-hosted workshops around the world and
formerly worked as a college-level photography educator. His work has
appeared in magazines, newspapers, websites, and television in Canada
and abroad and his fine art prints have been exhibited domestically and
internationally and appear in condominiums, offices, and in private
collections around the world.

Fred Wissink is a Vietnam-based commercial photographer and educator with over two decades experience living and photographing many parts of Asia.